Thursday, July 07, 2005
Curse of the Werewolf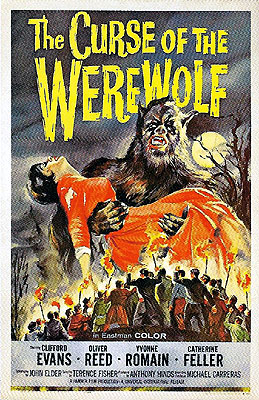 From
The Wolf Inside: The History of the Werewolf
:
There are many ways to become a werewolf: as a result of a curse; for a sacrilege; wearing for a determined time a wolf skin; bathing in certain lakes and streams or eating human flesh (Greece); being the seventh male son of a poor family (Portugal); drinking the rain fallen inside a wolf's footstep and do some particular dances. In Bulgaria they were just born from a murdered man's blood.

In Southern Italy there is a common saying : The Female born on the Christmas Night will be a witch ; The Male born on the Christmas Night will be either a warlock or a werewolf. It is just the punishment for being born the same day as the deity.
Why do we bring it up?
Well
. . . .